Yesterday was one of the best days of my life. I enjoyed every second of it.
I had organised to shoot with a bikini model, to help round out my portfolio with a sexy and possibly viral video.
The weather started off rainy but my model Shani Bez was understanding and patient as we waited it out. The frustrating weather ended up working in our favour, as it scared other beachgoers away. We almost had the whole location to ourselves. I even voiced how grateful I was to live in such a picturesque part of the world.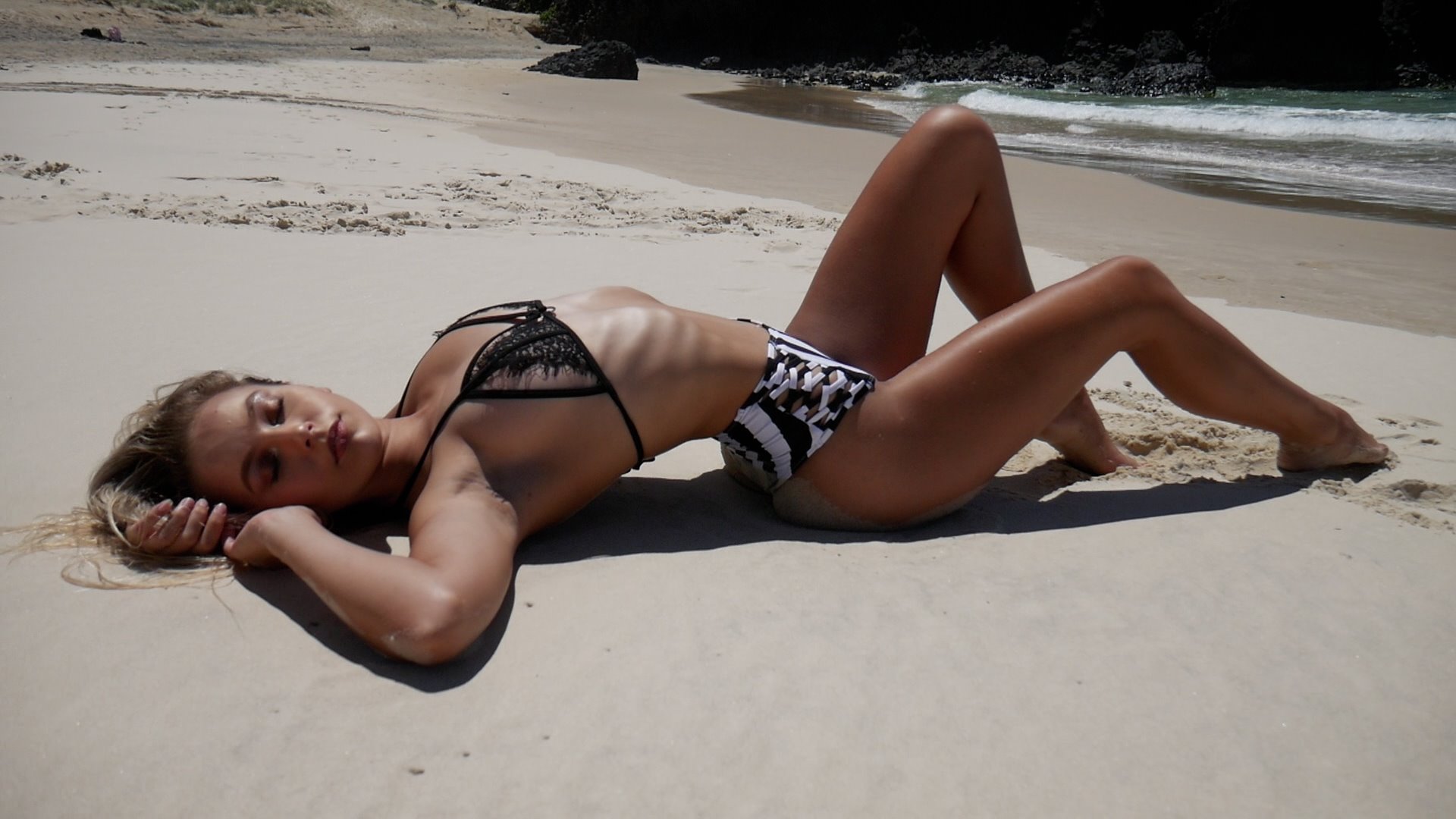 Once we got into it, Shani was keen to try every pose I suggested and learnt them all quickly. I cast Shani over nearly 50 applicants, but I was still surprised at how good she looked in her bikinis. The photos I had seen on her portfolio where not making the most of her figure.
Shani seemed grateful to be there. She was totally in the moment...and it wasn't easy. We shot at over a dozen locations. Striking multiple poses at each. The poses were sometimes held for 5 minutes while I got the angles right. To her credit, Shani brought many costume changes and was keen to keep getting changed. She loved the work and wanted the best results. A true professional.
I really lucked out. And I could see that the footage was coming out great. It's not often that a creation turns out exactly the way you envisioned it.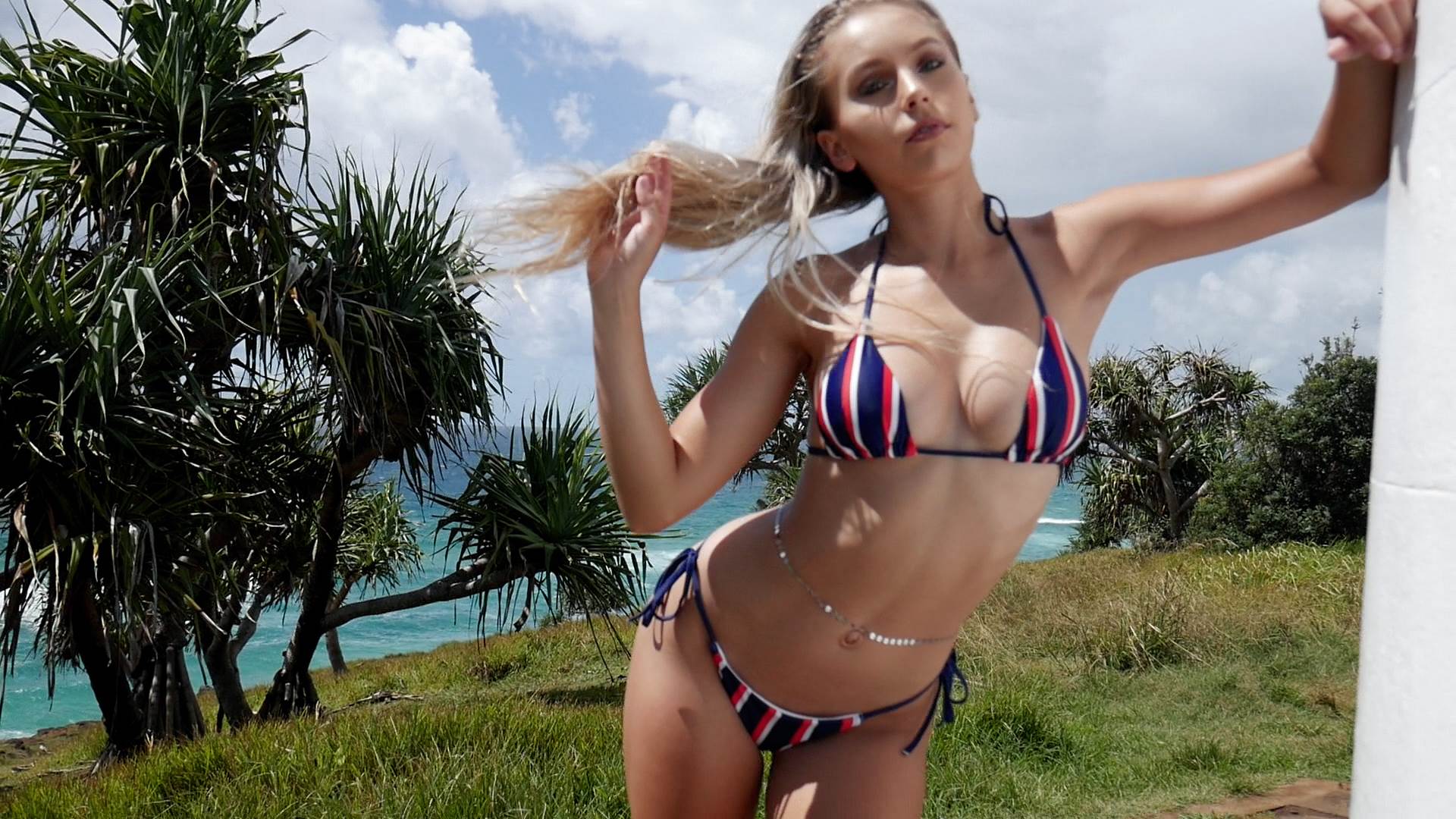 All my gear was getting sand on it. It would take me hours to clean it later. At one point was I holding my monopod in the shallows, with my 4k camera 10ft above me. But I knew it was worth it. I didn't buy my gear for it to collect dust.
I couldn't help but keep smiling for the rest of the day. I think that Fashion Videographer must be one of the best jobs in the world. Up there with Rock-star and Sports-star. I'd be content to do it for the rest of my life. I was on Cloud 9.
While video editing in Premiere Pro, I'd come across a shot that would floor me. I'd have to walk away from the work for a second…shaking my head. Its must seem like an exaggeration to say it felt like a dream come true.
I started off by editing out the unusable shots, and ranking the rest, colour coding them as I went along. I added markers to break up the shots by location.

I had chosen the music before the shoot. I scoured the net looking for something with the mood I wanted but ended up choosing a favourite track. Azure by Vanilla seemed fitting. A chill-hop beat to cut too. A track I wouldn't mind hearing a thousand times as I edited the project together.
I removed the sound off the video I shot immediately. I recorded at 60 frames a second to slow the footage down, making the audio unusable. I did a few tests and found that I liked half speed of 30 frames a second best. Most people would have chosen 24p but its not for me. I like my footage crisper.
After two days of editing, I was very happy with the result. I learnt a few video transitions along the way and have a few ideas as how to make the next model shoot even better. Check out the video below.